It is easier to make a fingerprint than you think! You would think that, for example, you need an ink path, but that is not the case at all! You can simply make a fingerprint with 3 supplies that almost everyone has at home!

STEP 1:
Take the following supplies together:
- White paper
- Gray pencil
- Adhesive tape

STEP 2:
Make a gray surface on the paper with the pencil.

STEP 3:
Rub with the finger whose fingerprint you want at the gray surface wich you just have made. At this way, you get a gray print at your finger.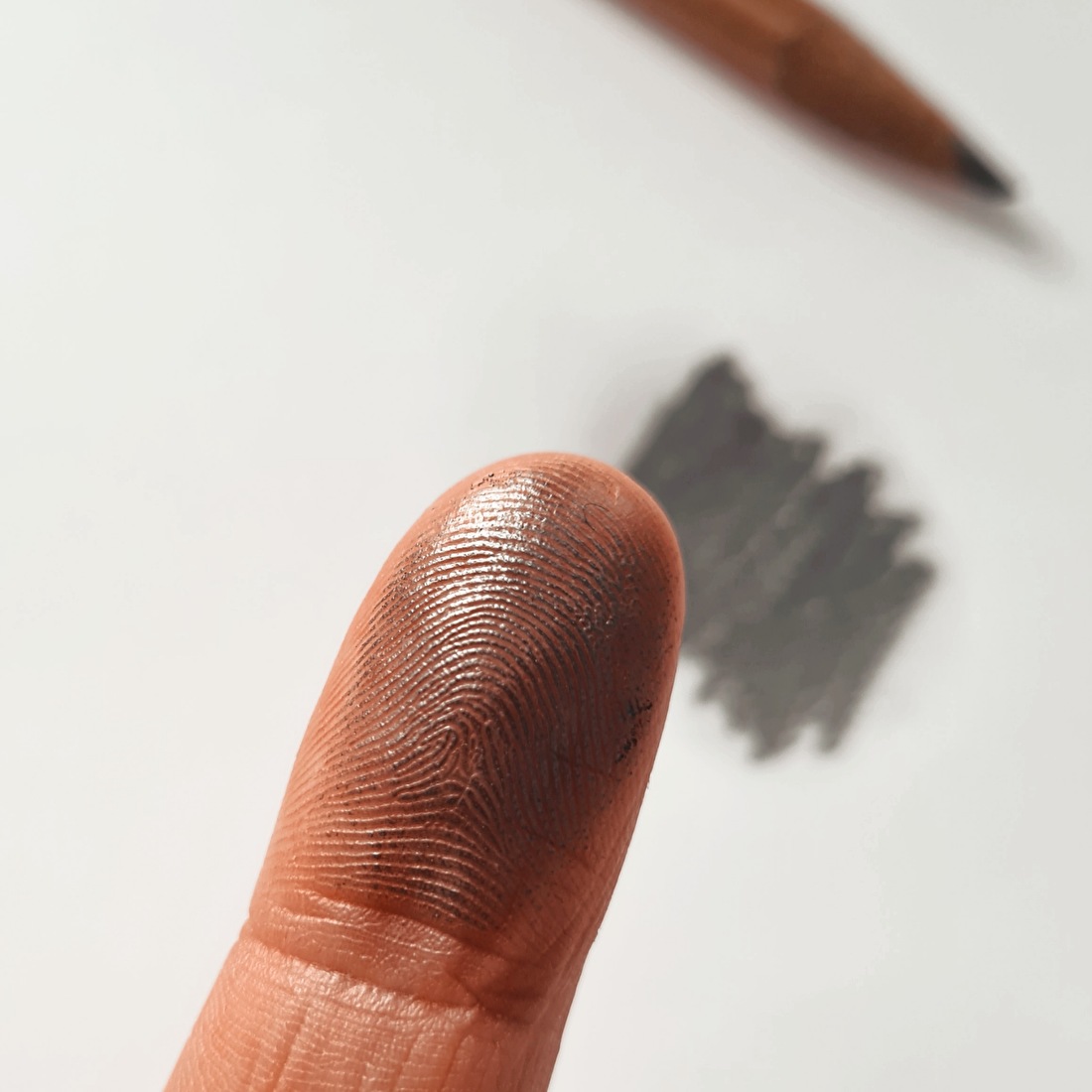 Step 4:
Now you need the tape.
Stick a piece of tape over the finger and press it well so that the print will stick at the adhesive tape!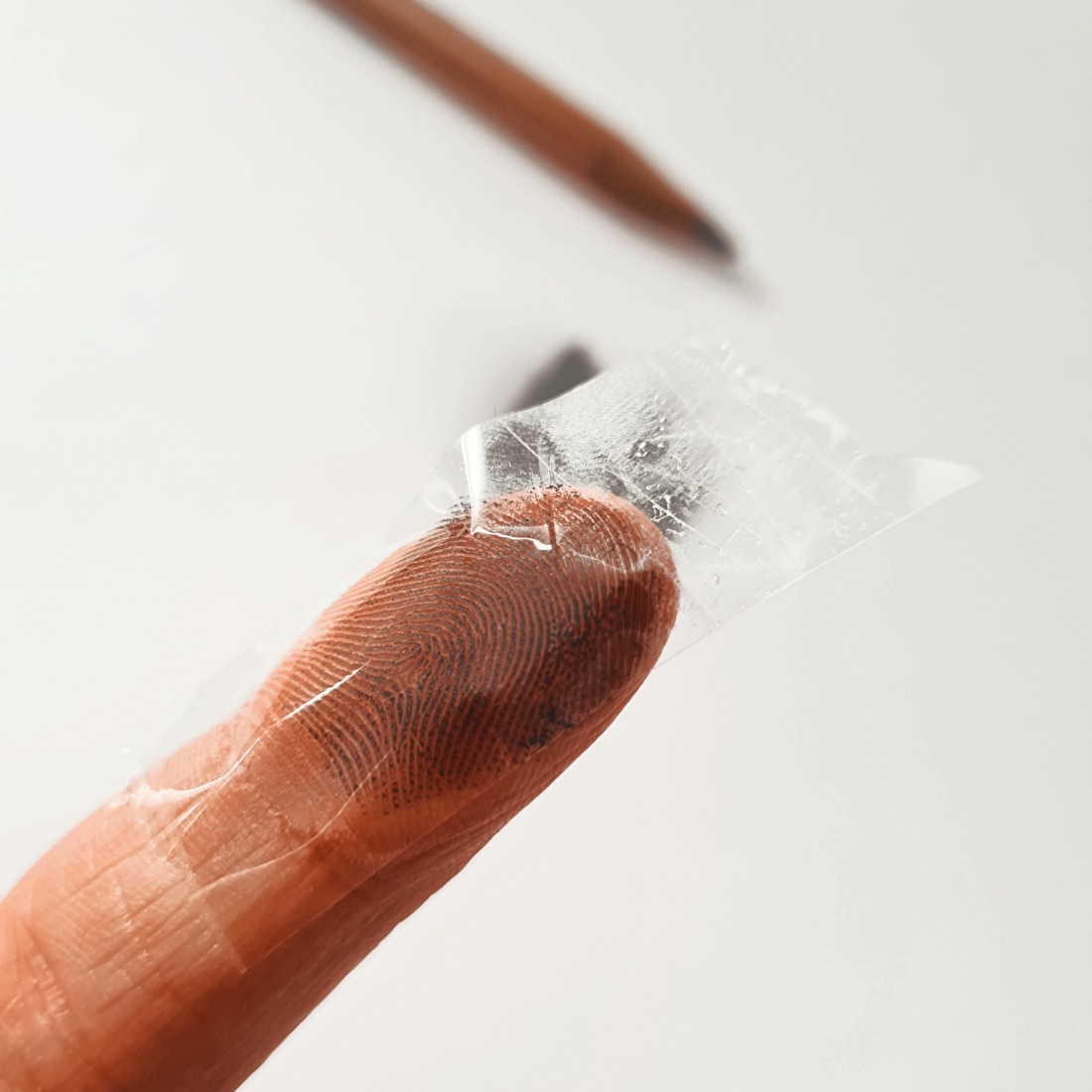 Step 5:
Carefully remove the adhesive tape from your finger and stick it on the paper. Now you could see a nice clear fingerprint as in the photo below.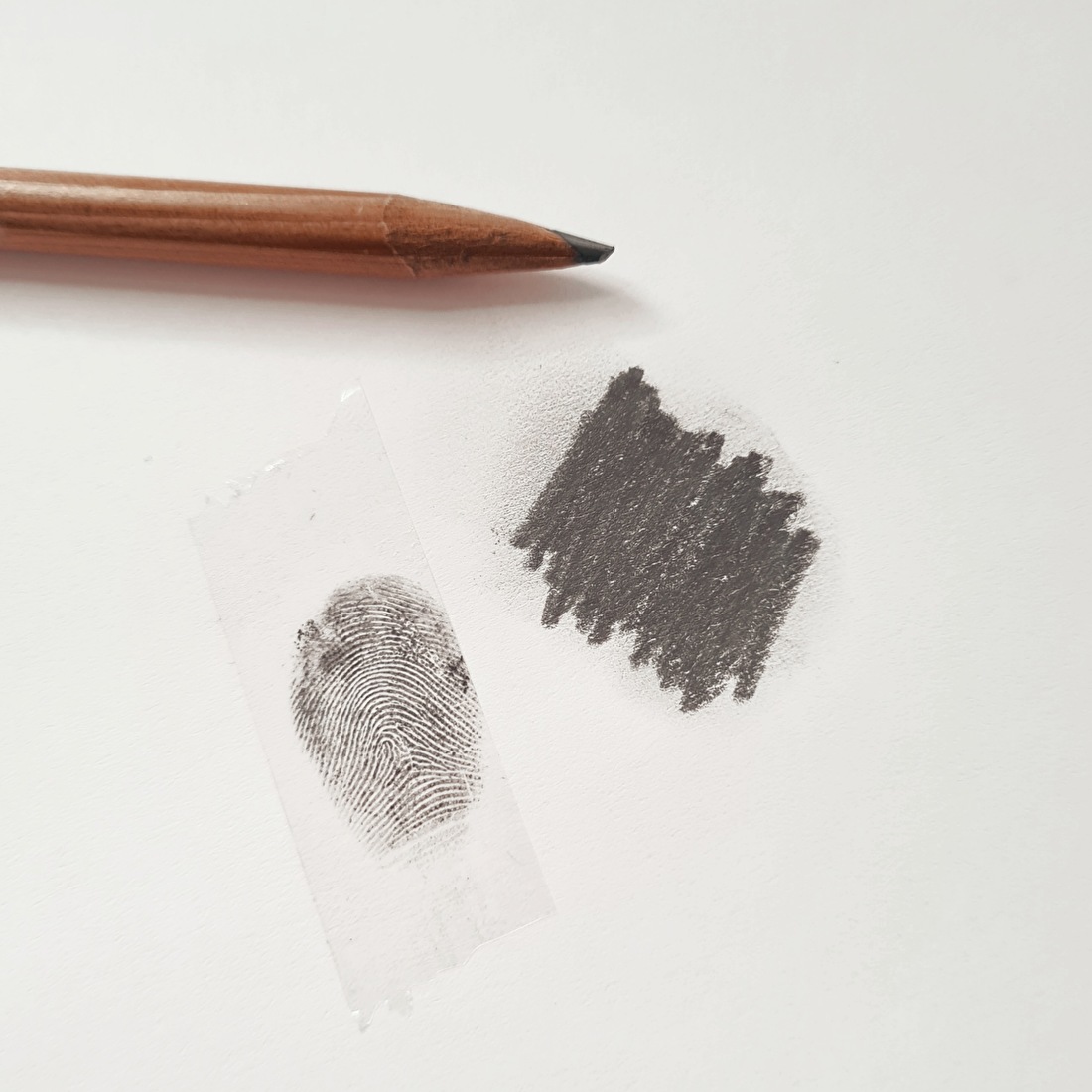 Step 6:
To be able to engrave your fingerprint on a jewelry, you need a digital file. For example, use your phone to take a photo.

Make sure you photograph the fingerprint as close as possible and sharp so that you get the best detailed result.

Tip: You get the most beautiful photo by photographing in daylight without flash.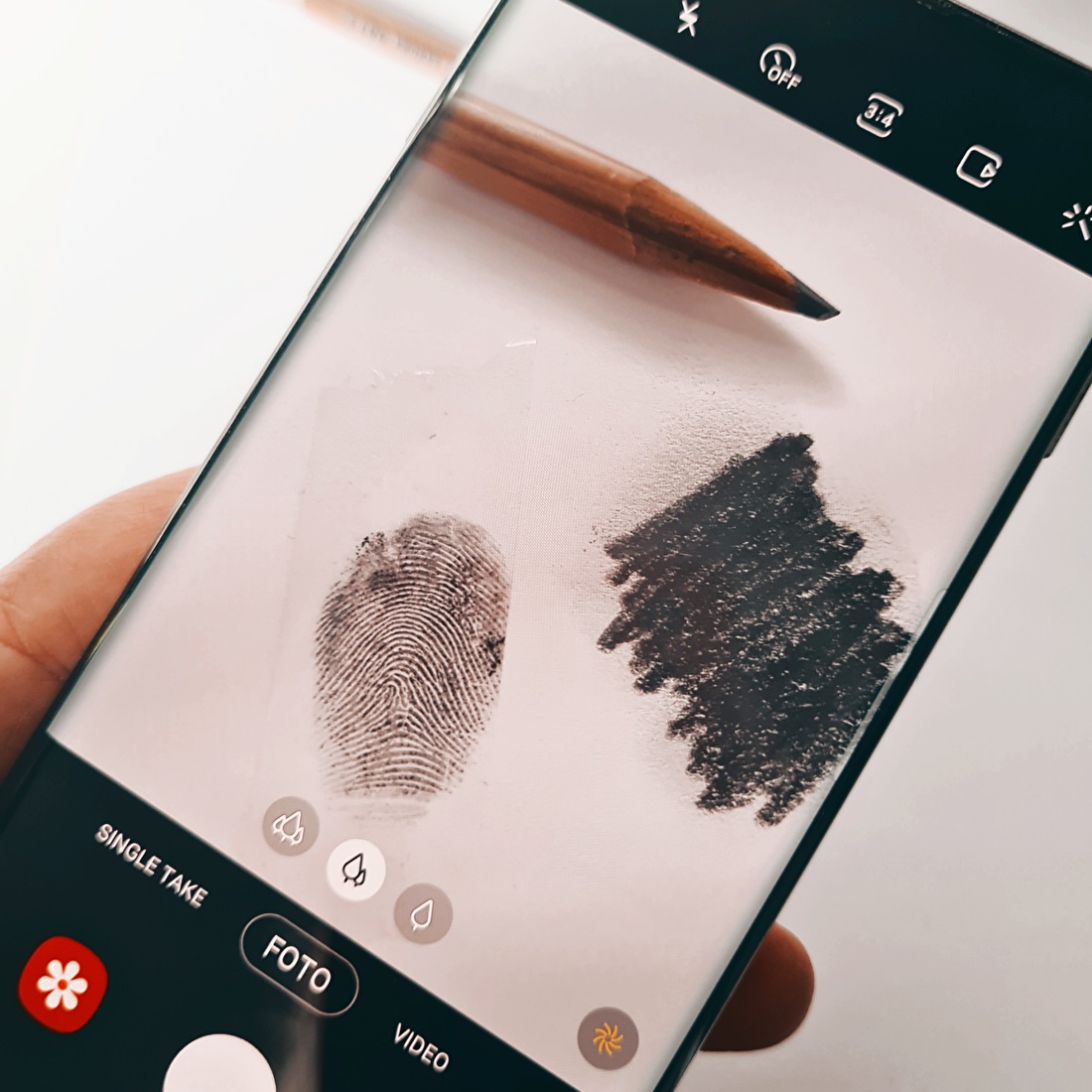 ---
Uniekje will make your photo suitable to engrave your fingerprint.
Below you can see an example: